Nod to
Mike's America
for the tweet with the link to the post with the pic: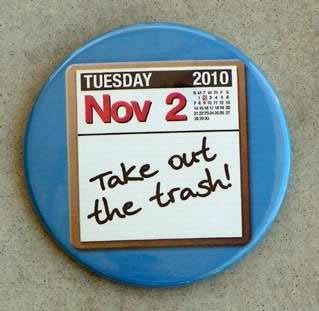 Now I'm not going to suggest who you should be voting for, because I assume everyone reading this has already made up their own mind). I'll just suggest that if you know of anyone trying to vote that has a list of names in their head of politicians they're voting for that begins
and end
with "Obama", because they're too damned stupid to vote without a sheet of paper to tell them who they're supposed to vote for, they suggest they go somewhere other than the polls, read up on the races, and come back when they fucking know who they're voting for.
In other words, vote if you're intelligent. I will be doing so (and tweeting all the way) this morning. All idiots may wait until Wednesday.