As discussing my politics is currently as effective as pissing in the wind (and I'm burning out), I'm going to recharge a little by going hard toward the faith angle. Because most of us have it, a few of us need it, and some of us couldn't explain there's with a teleprompter. So I'm going to ban politics from the comments and just discuss faith matters, and lay out the mixed bag of stuff I've got until I run out of posts.

Also, remember, God does have a sense of humor; just look at the platypus.
For Part 1, click here
.
The Perfection of Man and the Elder Souls
My last post delved into my ideas on God. One of my observations was that
"...God is within us, within the world, and beyond it as well."
In the comment section comes a comment from
Shaw
(which is where I found the FSM link), who, after explaining how the Catholic Church made her an atheist, included this comment:
"I believe the "devil" is the worst of our human nature; I believe that "god" is the best of our human nature."
(and I love any comment that uses the semicolon)
I illustrate this because it shows our attempts to explain the unexplainable, rationalize the unrationalizable, and proves that both atheist and faithful see the same thing, even if they use different language and see it from a different direction (especially when the Catholics are involved).
I've always believed in the soul, or spirit, or essence, or whatever you want to call the spiritual essence of humanity. Very simply, the idea of nonexistence at death for a mind that can see and perceive beyond simple senses is something I've never been able to accept. It is certainly a rational possibility, and if it is fact, then I sure won't know. Personally, I'd prefer Catholic Hell to nonexistence. At least then you get some good death metal and some surfing in on the lake of fire. After all, eternal torment is something (and easier after Catholic school).
I've always thought of our souls as something that transcends the mortal realm, and has the ability to live on again (yes, a version of reincarnation). But I don't believe this is everybody, and I can't explain all the details. I do know that it has something to do with awareness, as in some people achieve it, and move on to another life; some don't and become nothing. And those who have been around many lives eventually move on. And I suspect I've been around a while (thus this makes some semblance of sense to me.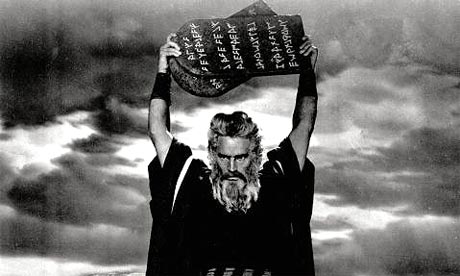 As was noted we have the capacity for both great good and excessive evil (and always asinine alliteration). I believe that most people, in a vacuum, would lean toward good. However, existence requires a balance. So while everyone will try to be good (gotta love free will), the presence of evil in the world will always balance out. Thus, in the political arena, things like world peace are noble, but in reality a load of horseshit. It sucks, but there it is.
So with the duality of Man, it falls to the individual. And much of organized religion is dedicated to helping Man become better (in large and shiny buildings while guys with baskets collect cash (been there, done that)). Sometimes, it's necessary. Sometimes, it's not. So I'll leave this chapter with some quotes from Abraham Lincoln that pretty much sum it up:
"When I do good, I feel good. When I do bad, I feel bad. That's my religion."
"Whatever you are, be a good one."
And a clip:
My next post will cover many other smaller issues, things that I haven't covered so far.